I recently had the opportunity to test out one of the new products Rubbermaid has come out with for Lunch Kits.  This is perfect for the kids going back to school.  My oldest son is 15, when he was younger, I always packed his lunch.  I always had issues with the containers and ice packs fitting in the lunch box together and not sliding all over leaving the containers being away from the cold packs.
These containers have solved that issue.  The ice packs and containers all snap together.  They are easy enough to get apart for my 2 year old, yet not so easy that they fall apart.  There are different options of putting this together depending on what you are packing. You can place the icepack on the bottom, middle or top.  That allows you to only keep the items cold that need to be cold.  The containers stay closed and do not leak, even with the abuse that my little one put them through.  They are BPA-Free, microwave, dishwasher and freezer-safe.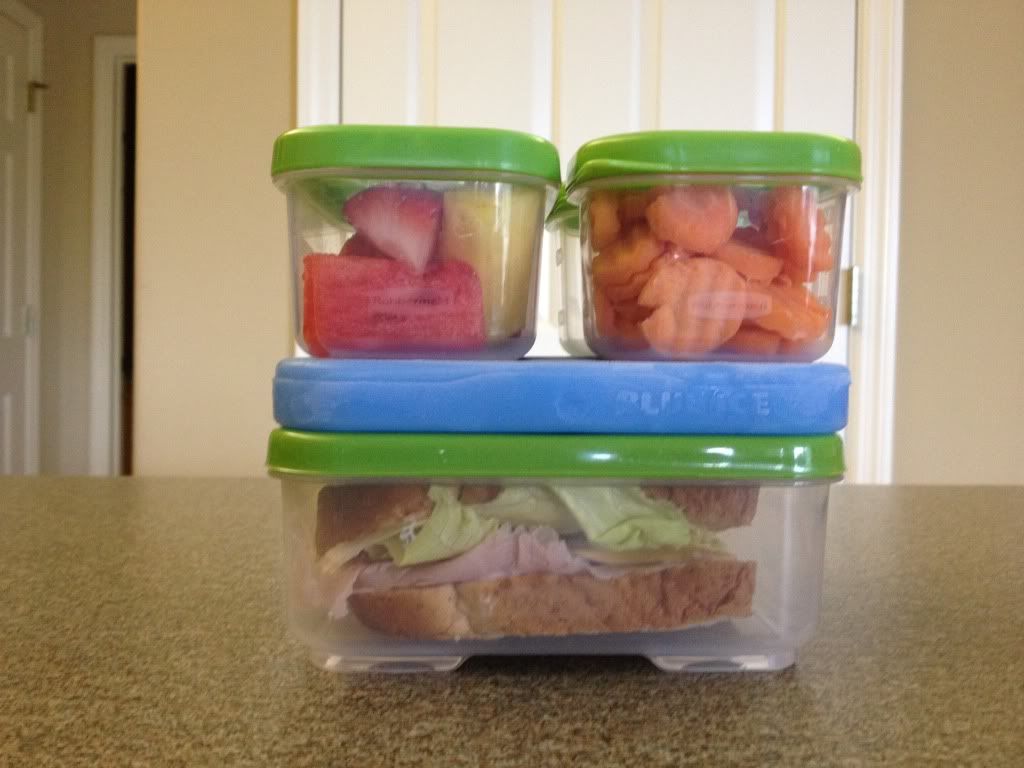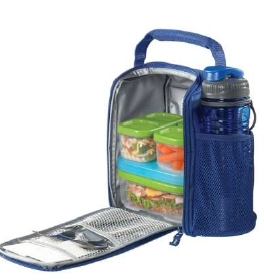 The lunchblox kit has one large container perfect for a sandwich, as well as a medium snack container that is perfect for chips, veggies, or fruits, then there are two smaller snack containers perfect for yogurt or dipping sauces, and nuts.  I really like this kit,  I plan to purchase the salad kit for myself for the picnic in the park days with my the little one.
The LunchBlox Sandwich Kit is currently available for purchase at Rubbermaid.com, Target, Kmart, Kroger, Safeway, Bi-Lo, Winn-Dixie, HEB, other grocery stores and select Wal-Mart stores.  If you are interested in purchasing any of their kits, go here to print a coupon for $1.50 off your purchase.
I received the above product from Rubbermaid  for free in order to do a review of their product.  This review however is based on my opinions and were not influenced by the receipt of this product.